The authors of the Reciprocal Research Guidebook provide a Michigan State University Land Acknowledgement to complement this guide. Also see the references and further reading that accompany the guide.
---
Christie M. Poitra, Ph.D.
Christie M. Poitra, Ph.D. is the Interim Director of the Native American Institute (NAI) at Michigan State University (MSU), which is supported by the College of Agriculture and Natural Resources (CANR). Dr. Poitra is Latina and Turtle Mountain Chippewa (Pembina Ojibwa), with family ties to Little Shell. She is an alumna of UC Berkeley, UCLA and Michigan State University. Dr. Poitra is an affiliate faculty member in the American Indian & Indigenous Studies Program, and core faculty in the Gender Center for Global Context. She serves as an American Indian Science and Engineering Society Advancing Agricultural Science Opportunities mentor. Dr. Poitra is the recipient of the Distinguished Community Partnership Award, and Excellence in Diversity Award.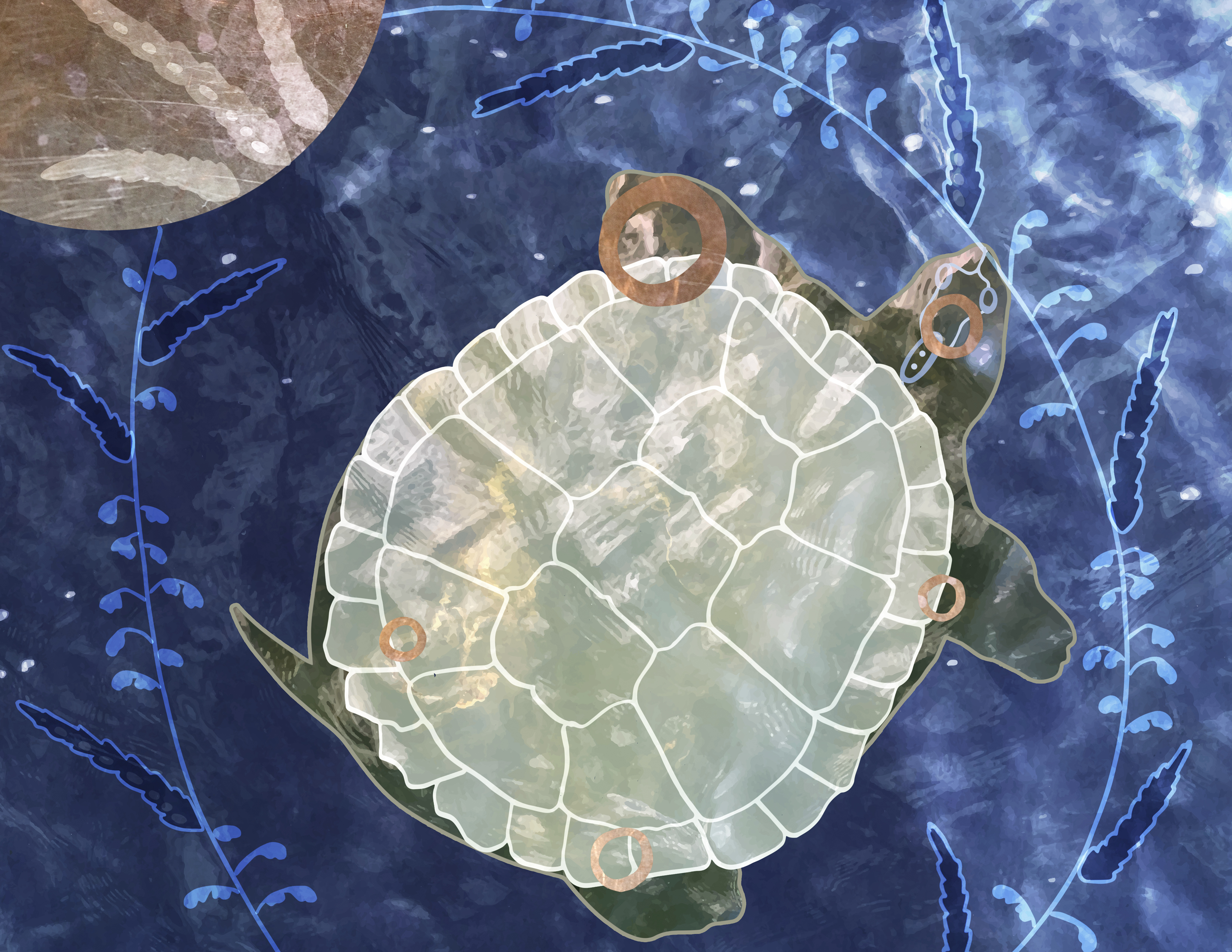 Prior to NAI, Dr. Poitra was appointed for several years in the MSU Office of K-12 Outreach— where she worked on issues of instructional leadership in diverse school contexts. She also served as a consultant for the Los Angeles Unified School District, and the Bill & Melinda Gates Foundation.
Angela Kolonich, Ph.D.
Angela Kolonich, Ph.D, is an Academic Specialist in the CREATE for STEM Institute at Michigan State University, and serves as the Director of Professional Learning for the NextGen PBL Initiative. She is also an affiliate faculty member of the American Indian and Indigenous Studies program. Dr. Kolonich is Fish Clan, of mixed settler/Indigenous ancestry, and connected at the Red Cliff Band of Lake Superior Chippewa where her spouse is a tribal member.
She has over 16 years of experience teaching and working in urban schools, including the Lansing School District, the Detroit Public Schools Community District, and the Los Angeles Unified School District. In her current role, Dr. Kolonich develops and facilitates teacher professional learning programs supporting the development of equitable science learning environments, and maintains a research focus on science teacher learning. Dr. Kolonich also serves as a board member for Giitigan, an Anishinaabe garden in Lansing, Michigan.
A. Ellie Mitchell
A. Ellie Mitchell is Eagle Clan and a citizen of the Saginaw Chippewa Indian Tribe of Michigan. She is an Academic Specialist in the MSU College of Arts and Letters where she does community outreach for the Less Commonly Taught and Indigenous Languages Partnership, funded by the Andrew W. Mellon Foundation. Mitchell joined the MSU Native American Institute in fall 2021 as Tribal Liaison. She has a bachelor of arts degree in linguistics from Michigan State University and a master of arts degree in humanities from Central Michigan University. She received a Morris K. Udall Scholarship.
Additionally, Mitchell has traveled extensively as a business owner, visiting Indigenous communities and gatherings throughout the United States. She also works with tribal programs and schools to acquire materials for Indigenous cultural programming. Mitchell is a beadworker and a powwow dancer, both Jingle Dress and Northern Women's Traditional styles.
Emily Proctor
Emily Proctor, MSW, BASW, is Eagle Clan, Anishinaabe and a citizen of the Little Traverse Bay Bands of Odawa Indians (LTBB), Harbor Springs, Michigan. She serves as a Tribal Extension Educator in the Community, Food & Environment Institute for MSU Extension where she engages in educational programming with Michigan Tribal Nations, Tribal Communities, Tribal Colleges, non-tribal governments, schools and community organizations. Her home office is located in her Tribal Nations homelands of Harbor Springs.
As the Tribal Extension Educator, her projects include the development, delivery, and evaluation of educational programs in the areas of Tribal Governance, Leadership, Community Engagement and Diversity. She is currently a Tribal Council Member for LTBB. Proctor has also worked as a Child Protective Services Worker, as an associate Child Welfare Commissioner, an associate Natural Resources Commissioner and was elected three times to be the Speaker of the Annual Community Meeting for her Tribal Nation. She enjoys making quilts as a way to contribute to her community. Proctor earned her degrees from Michigan State University in the School of Social Work.
Elizabeth LaPensée, Ph.D.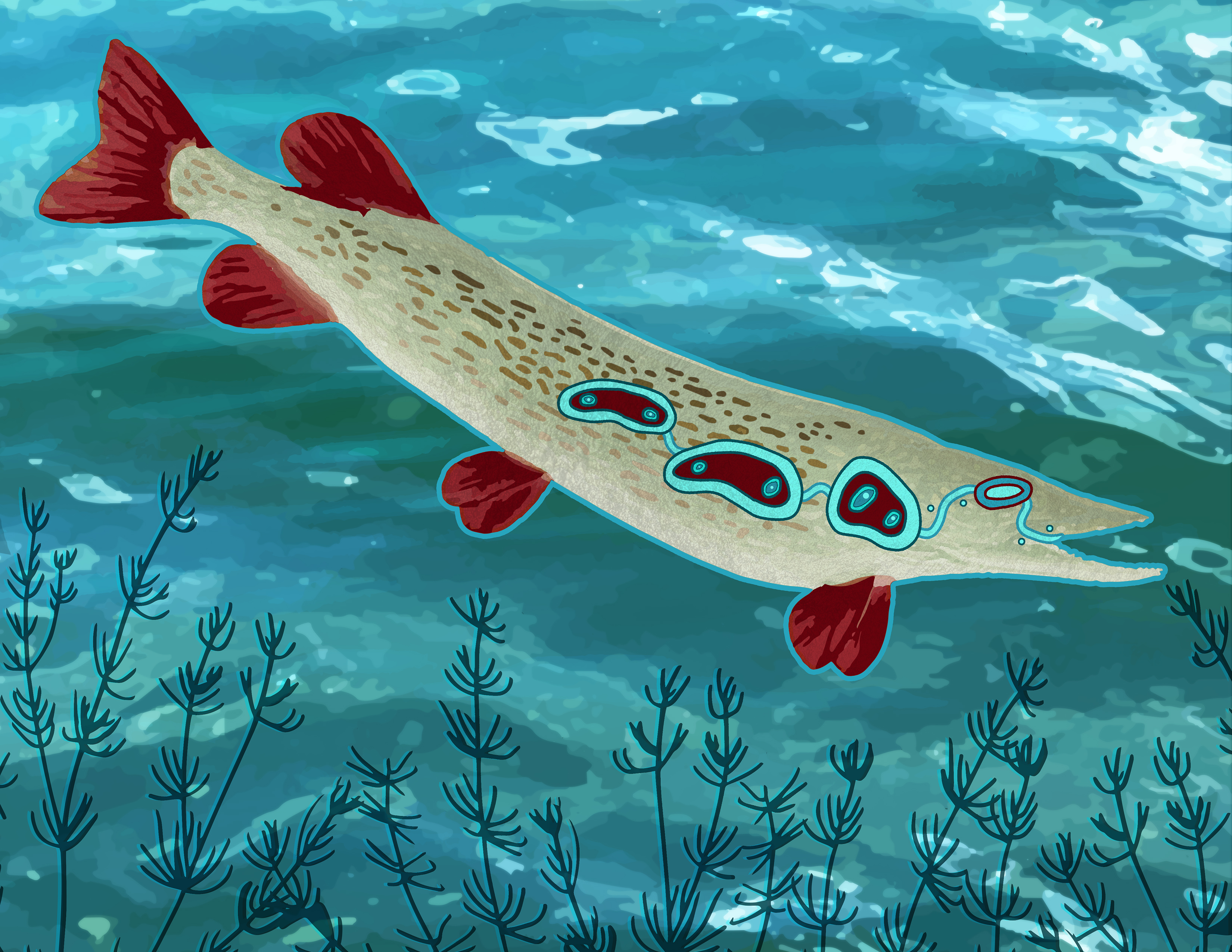 Elizabeth LaPensée, Ph.D. is an award-winning designer, writer, artist and researcher who creates and studies Indigenous-led media, such as games and comics. She is Anishinaabe with family from Bay Mills, Métis and Irish. Since 2006, she has run game making workshops with Indigenous community partners at their request with the hope of building capacity for Indigenous-led game development. Her games, such as When Rivers Were Trails, Thunderbird Strike and Honour Water, exemplify collaboration with Indigenous elders, storytellers and fluent language speakers. She is an Assistant Professor of Media & Information and Writing, Rhetoric & American Cultures at Michigan State University in the College of Communication Arts and Sciences and a 2018 Guggenheim Fellow.
Antoinette Shirley
Antoinette Shirley is a doctoral student at MSU in the Department of Forestry in the College of Agriculture and Natural Resources. She is of Mexican, Native and White descent. She is an enrolled member of the Navajo Nation and has worked with the tribe on various research projects related to culturally important animal species. Shirley's research area of interest is Indigenous involvement in forest management. She has worked with the Navajo Nation in the Southwest, building her dissertation design. She is also a graduate research assistant in the Native American Institute at MSU where she assists with programming and research, and is a member of the MSU Indigenous Graduate Student Collective.
Aimee Baier
Aimee Baier (Anishinaabe) is a Graduate Research Assistant in the Applied Forest and Wildlife Ecology Laboratory in the MSU Department of Fisheries and Wildlife in the College of Agriculture and Natural Resources. In collaboration with the Sault Ste. Marie Tribe of Chippewa Indians Natural Resources Department, she is the lead researcher of two initiatives investigating habitat relationships of the culturally important species, waboose (snowshoe hare), to inform tribal wildlife management. Baier has worked for multiple conservation agencies, including the Environmental Protection Agency, Minnesota Department of Natural Resources, and Sault Ste. Marie Tribe of Chippewa Indians Natural Resources Department. She currently serves as a Graduate Fellow in the Native American Institute at MSU, where she supports programming and research.