Tribal Nations are sovereign political entities at the service of their communities. To work with tribal communities inherently calls for collaboration with the tribal governmental structures.
We use government and community interchangeably throughout this text.
It is important to think of tribes as sovereign Nation States with an inherent interest and right to approve, or disapprove, research within the context of their community (e.g., territories, citizens and community knowledges).
---
Developing a Research Partnership
Prior to proposing a new partnership, attend or volunteer at community events.
Prior to meeting with the community, take the time to leverage university libraries and online resources to learn about the community (e.g., correct pronunciation of tribal names, current community programming and partnerships, territories, government, economy, history, etc.).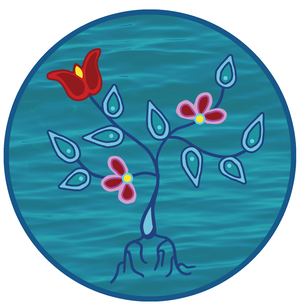 Be prepared to introduce yourself (e.g., who you are, where are you from, how you came to be interested in a research partnership with this particular community).
Start the first meeting by asking the community what their needs are and if you can assist with their goals. Be flexible and adaptive to be responsive to the needs the community has shared. Remember that Indigenous communities are not homogeneous groups and that you may receive a wide range of responses and ideas.
Assemble a diverse project leadership team that includes colleagues with expertise in collaborating with tribal communities.
Ask how the community vets research partnerships. Some tribes have a research review board. In other cases, research requests are reviewed and approved by the tribal council. A tribe may also request to develop a Memorandum of Understanding between the university and tribe around issues of research funding, data collection and data sharing. Although there may be diverse processes for gaining approval, the approval will be from a body of people elected to represent the tribe—not an individual tribal citizen. Namely, one person cannot speak for their entire community.
Commit to consistently collaborating and communicating with tribes before the research begins, during the project, and after the research is completed.
Include tribal representative in leadership roles on the research project (e.g., Co-PI status).
Equitably compensate the tribal community and citizens helping with the project for their time, labor and expertise.
Use of data collected from the project should be discussed with the community throughout the project to limit publications that are inaccurate, harmful or biased about the community.
---
Growing a Research Partnership
The hallmarks of reciprocal research partnerships are:
Communicating needs, outcomes and goals in a consistent, transparent and respectful manner.
Ensuring the project is representative of community values and goals.
Furthering research with practical applications that are based on community understandings of their own needs.
Relationships with communities take time to build. It is inappropriate to expect to build a relationship in weeks or even months—even to meet a proposal or project deadline.
Personal connections with communities is important. Pick up the phone and call to develop a personal connection with a tribal community (e.g., department, organization, board).
Maintaining relationships with communities is important. Before, during, and after your project, attend or volunteer at public events that are hosted by the community.
Show communities that you value their expertise and initiatives by offering to do a project that supports their work.
Be consistent, be responsive, transparent, show up and follow through on promises and commitments.
Ask yourself how you can contribute to the community (rather than what the community can do for you).
Listen to the community and respect their understanding of their needs. If they decline to participate or decide to change the parameters of the research partnership, respect their choice.
---
Establishing Parameters of the Research Partnership
The following questions should be used to reflect on the ways your research impacts the tribal community you are seeking to partner with. These questions may also be used to enhance discussions with potential community partners.
Individual Reflection Questions
What relationship do I currently have with this tribal government and the community (e.g., boards, organizations, etc.)?
Have I sought insight from groups within the community who may be underrepresented in the tribal government?
What do I currently know about the tribal government leadership, history, and economy of this community?
How have I made space for tribal community members to join initiatives that I am involved in?
How have I begun to address biases that I may bring with me into this relationship?
How have I taken a stand to be more inclusive in my community, work, and life?
When I am challenged with a difficult situation, what does coming from a place of curiosity look like?
Reflection Questions to Discuss with the Community
How does the proposed research align with the mission, vision, and goals of the partner tribe?
What is the potential for this work to replicate, or conflict with current efforts or initiatives of the tribe?
How will the proposed research benefit the partner tribe? Does the partner tribe also consider project outcomes to be a substantial benefit to their community?
What are the specific ways that I have provided space for the community to shape the proposal and project, to ensure that it speaks to their unique contexts and needs? What more can be done to ensure deep community involvement?
Does the tribal government consent to this research partnership? Do I have the appropriate approvals from relevant leadership for this effort?
Could this project benefit from a community advocate to support vulnerable populations?
How will data be collected, stored, used, shared and eventually destroyed after the project is complete? Who has access to data, and how is it accessed?
What concerns and questions does the tribe have?
What is appropriate, equitable compensation for community members time, expertise and labor?
What actions have I taken to provide the tribe a meaningful voice and leadership opportunities for this effort?